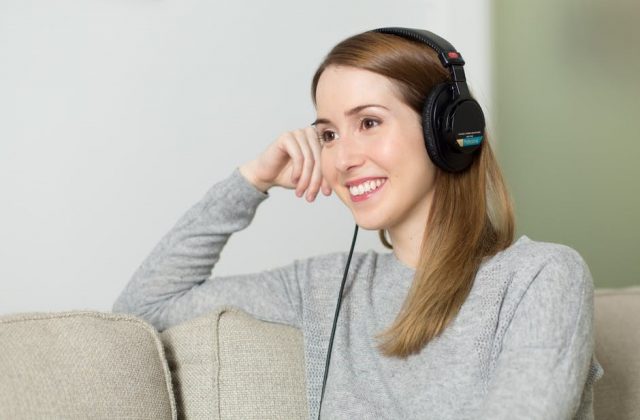 The podcast world is exploding. This year, top podcast companies like Gimlet Media and Anchor have raised millions of dollars. Major companies ranging from media giants like CNN to banks like Goldman Sachs have started their podcasts. Also, prominent people who have been fired – like Preet Bharara and Bill O'Reilly – and those who have retired like Katie Couric have launched their podcasts.
There are podcasts on virtually all topics, including cats.

I listen to podcasts all the time, especially when I am traveling or when I am struggling with sleep. So, here is my list of the best personal finance podcasts that I listen to.
Money for the rest of us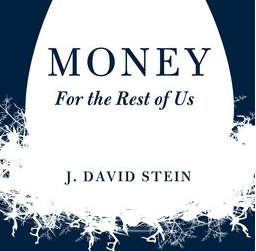 Money for the rest of us is a weekly podcast hosted by J. David Stein, a former investment manager. The podcast was started in 2014 and to date, it is listened by more than 30,000 people per episode. About 177 episodes have been produced. The podcast covers topic like investment analysis, retirement planning, financial markets, and bitcoin among others.
You can subscribe to the podcast here or here.
The Dave Ramsey Show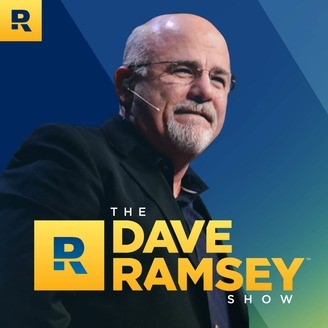 This is one of the oldest personal finance podcast with over 9000 episodes and more than a million listeners. The podcast is hosted by Dave Ramsey, a New York Times best seller who has published more than 30 books on finance and hosts a syndicated radio show. In the podcast, Dave talks about topics ranging from retirement to mortgage financing. Regularly, he interviews people who have struggled financially and succeeded like Christy Wright, the founder of Business Boutique.

A quick tip. At times, Dave can be tough when talking about money. So, be mentally prepared to hear the plain, hard truth about your finances.
You can subscribe to the show here or here.
The Clark Howard Show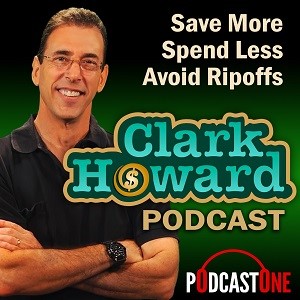 I love this show.
If you want to save your hard-earned money or if you want to implement your budget, then I recommend this podcast. It is hosted by Howard Clark, a nationally syndicated radio show host. In the show, Clark discusses different ways through which you can save money and live a fulfilling life. For example, a few weeks ago, he discussed how you can save money by buying unbranded products which are often cheaper than nationally-recognized brands.
In the show, Clark welcomes guests from diverse financial backgrounds who share their money-saving tips with his listeners.
You can subscribe here or here.
Rich Dad Radio Show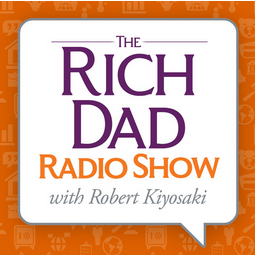 Robert Kiyosaki is one of the best-known names in personal finance. His book, Rich Dad, Poor Dad, has sold more than 23 million copies. He has also authored many books, including one with Donald Trump. Kiyosaki has not only written best-selling books, but he has also founded a successful company. He has also had numerous failures along the way.
His podcast is listened by hundreds of thousands of people every week. In the podcast, he interviews top financial advisors and entrepreneurs like Tony Robbins who give their plain-truth advice to listeners.
My favorite episode from the podcast was the Power of Broke which he shared about the positive impacts of being broke.
You can subscribe here or here.
Freakonomics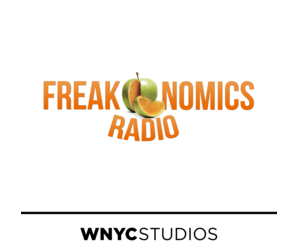 Well, this podcast is not entirely about personal finance but you will learn a lot from it. It is hosted by Steven Dubner, a best-selling author of the best-selling Freakonomics book. The aim of the podcast is to make you think about things you don't ordinarily think about. For example, one of my best episodes was about the common phrase, that's a good question (which is often used in interviews).
In the podcast, Steve interviews people from different backgrounds to discuss top issues. His guests include people like Ben Bernanke, Elizabeth Warren, Larry Summers, David Koch, and the Nobel prize winner, Richard Thaler.
If you want to think outside the box, I highly recommend listening to this episode. You won't be alone, more than one million people listen to it every month.
You can subscribe here or here.
How I Built This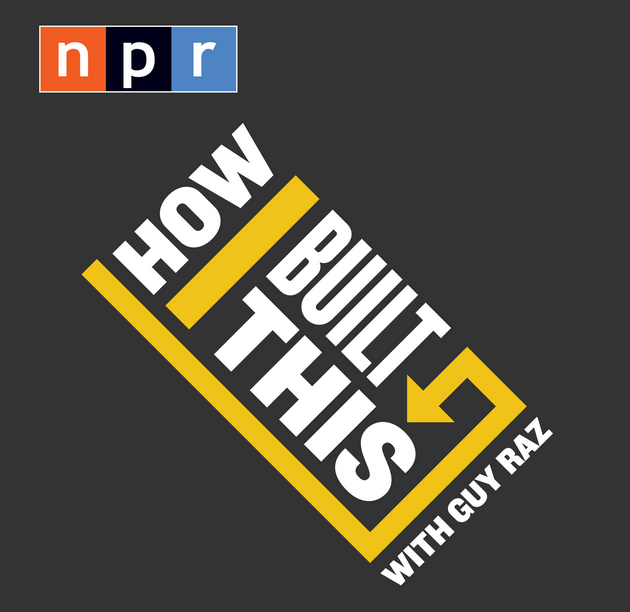 If you want to start a business or listen to interesting stories from successful entrepreneurs, I highly recommend this podcast. It is hosted by Guy Raz who interviews people who have started from scratch and built highly successful companies. He has hosted people like Howard Schultz, Jenn Hyman, Sarah Blakely, and Steve Case among others.
In the podcast, you will learn about how successful companies were founded, how the founders raised money, and the challenges they went through.
You can subscribe here or here.
The Tim Ferris Show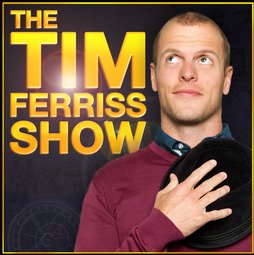 Tim Ferris is a best-selling and award-winning author of the 4-hour Workweek. He is also a top public speaker who has appeared in top-dollar events and television shows. In the podcast, he interviews top professionals and entrepreneurs who have started major companies. Some of his guests are: Arianna Huffington, Marc Andreseen, Ray Dalio, and Chris Sacca among others.
His show is not always about finance and business. Regularly, Tim talks about social issues like love, intimacy, and branding.
My favorite episode in this podcast was his interview with Ray Dalio, the founder of the largest hedge fund in the world.
You can subscribe here or here.
The Tony Robbins Podcast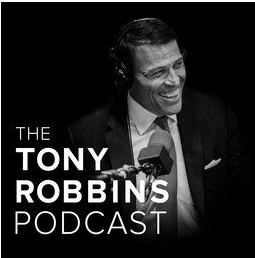 Tony Robbins is a world-renown public speaker, best-selling author, entrepreneur, and business strategist. He has written more than 20 books on life and finance with his current book, Unshakeable: Your Financial Freedom Playbook being a New York Times best seller.
His podcast revolves around personal finance, relationship, health, and entrepreneurship. To date, the show has produced more than 200 episodes which are listened by millions of people around the world. In the podcast, he interviews experts in these fields who share their knowledge and expertise.
Death, Sex, and Money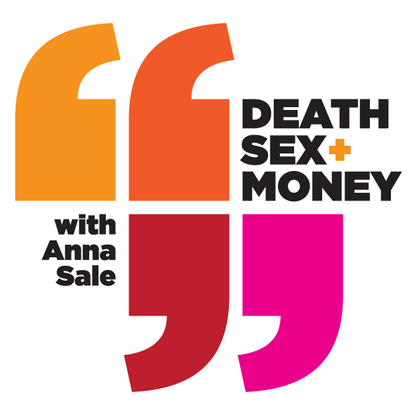 This was one of the first podcasts I ever listened to. It is produced by WNYC and hosted by Anna Sale. In the podcast, Anna discusses the issues of death, sex, and money mostly by interviewing people who have gone through challenges.
The podcast – like other podcasts by WNYC – is one of the most listened and most rated in the podcast universe.
One of my best episodes in the podcast was about college debt and how people have struggled paying theirs. If you are about to join college or if you have college debt yourself, I highly recommend this episode.
You can subscribe here or here.
Planet Money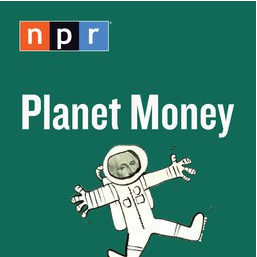 This is the second podcast from NPR in this list.
Truth is, a lot is happening in America and around the world. It is also true that many people struggle to understand how these things affect the national and personal economy. If you are one of them, I highly recommend this podcast.
To date, there are more than 800 episides which are listened to by millions of people every month. Topics include: taxes, geopolitics, entrepreneurship, and economics among others.
I highly recommend this podcast to any person who is curious about learning a new thing every day.
You can subscribe here and here.
Quick note
If you use iPhone, I recommend you to use the default iTunes Podcast application. However, some podcasts have partnered with TuneIn to provide their episodes a week before they are aired in other podcasting platforms.
If you use Android, while there are several podcast players – including Google Play Music and Spotify – I recommend you to use CastBox or TuneIn.