The Free Freeze, Pros & Cons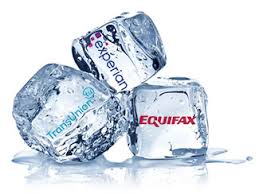 On September 21, 2018 new federal law went into effect that made credit freezes free for every American consumer. Security freezes, also known as credit freezes, restrict access to your credit file, making it harder for identity thieves to open new accounts in your name. You also can get a free freeze for your children who are under 16.
Consumer advocates recommend implementing a credit freeze especially now that you can lock and unlock your credit reports for no charge. So what are the pros and cons to placing a freeze on your credit?

The Pros
By far the biggest benefit to freezing access to your credit reports is that you're stopping identity thieves from applying for new accounts in your name using your stolen personal information. That's because most creditors require a review your credit report before they approve a new account. If they can't see your report, they may not extend the credit.
The next nice little perk is that it puts you in control. "It's about time the credit bureaus stopped charging us for the right to control our own information. We didn't give them permission to collect or sell our information in the first place," said Mike Litt, U.S. PIRG's consumer campaign director. Now that freeze's are free, you have more power over the dissemination of your personal information and who is allowed to access that information.
Lastly, freezes have zero impact on your scores and they do not prevent you from receiving pre-qualified/pre-approved credit offers. However, if you decide to apply for an offer received, you will need to thaw your reports.

The Cons
You must place the freeze with each credit reporting agency individually. This can be time consuming and frustrating. Placing a freeze with one credit reporting agency will not automatically extend to the other two. Therefore, you will need to call or write Experian, Equifax, and Transunion in order to implement a freeze with each particular agency.
If you want to apply for credit and need to thaw your reports to allow the creditor access, you will once again be required to contact the credit reporting agencies. One thing you can do, to save time, is ask the potential new creditor which credit reporting agency they use to check credit reports. You can save some time by only lifting your freeze for that agency. Make sure you know the PIN that the credit reporting agency provided you when you placed the freeze. It can take longer for the freeze to be lifted if you lost or forgot your PIN. You also need to account for enough time for the creditor to be able to pull your credit reports, so don't place the freeze back on too soon.
Lastly, placing a credit freeze will not prevent a thief from making charges to your existing accounts. You still need to monitor all bank, credit card and insurance statements for fraudulent transactions. You can monitor your credit with free services like Credit Karma, or paid services like MyFICO, Experian 3 Bureau, or ScoreSense.
At the end of the day, your credit reports are like your personal financial report card. It's up to you to decide if freezing that information is in your best interest, but credit freezes offer more stringent legal protections against an unauthorized person opening an account or getting credit in your name. The threat of identity theft is all too real. With the new law passed making credit freezes free, the minor inconveniences of implementing and thawing seem trivial when you think about the time and costs involved in repairing the damage done by an identity thief.