Unlock Financial Freedom with the Ultimate Credit Repair eBook
Are you in search of the best credit repair eBook to transform your financial life?
Look no further – Credit Secrets is the definitive guide you've been seeking.
Dive into a comprehensive journey to repair your credit, regain control of your finances, and secure your financial future.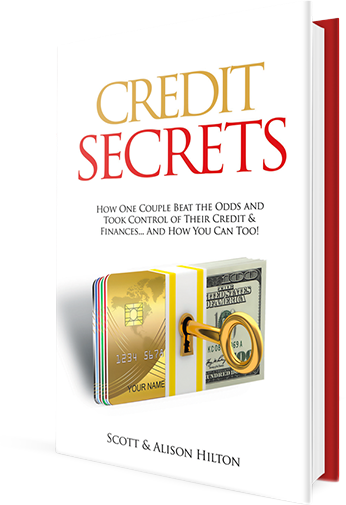 Why Pick Credit Secrets for Credit Repair?
Get Comprehensive Guidance
Credit Secrets offers a holistic approach to credit repair, leaving no stone unturned. Whether you're dealing with financial instability or aiming to enhance your financial standing, this eBook provides the tools and strategies to make it happen.
Leverage a Proven System
Over 833,000 Americans have already benefited from Credit Secrets. Its success story isn't limited to its readers; even the legendary Larry King endorsed its value on national television.
Take Practical, Actionable Steps
This eBook is more than just a guide – it's a toolkit that empowers you with straightforward, actionable steps to rebuild your credit scores in the shortest time possible.
Step on the Path to Financial Freedom
Credit Secrets is your key to accessing loans, credit lines, and low interest rates that you may have thought were out of reach. It's time to turn your dreams of buying a new home, securing a low-interest mortgage, or driving your dream car into a reality.
Start Your Journey to Financial Freedom
Don't let low credit scores hold you back any longer. "Credit Secrets" is your gateway to financial freedom and stability. Secure your copy today and embark on the path to a brighter financial future.
See What You'll Discover Inside the Credit Repair eBook

Little-Known Strategies

Learn how to remove inquiries from your credit report, boosting your scores faster.

Deal with Credit Bureaus

Discover what to do when credit bureaus are uncooperative in removing personal information.

Report Credit Violations

Uncover the top 5 credit violations you can use to your advantage.

Delete Recorded Inaccuracies

Find out how to delete unfair, inaccurate, or unverifiable items from your report.

Advanced Repair Tactics

Handle complex issues like tax liens, student loans, foreclosures, repos, collections, & bankruptcy.

Learn The "Security Freeze Trick"

Learn how to remove public records from your credit report using this little-known trick.

Data Miners & Their Impact

Delve into the world of data mining and how it can impact your credit.

Lien & Judgment Loopholes

Discover a little-known loophole for removing liens and judgments from your credit report.

Identity Theft & Lawsuits

Understand how to deal with identity theft situations and lawsuits that impact your credit.

ChexSystems Removals

Gain insights into ChexSystems removals to raise your credit scores.

Innovative Credit Techniques

Explore advanced techniques to secure credit lines, even with low scores or no credit history.

Post-Credit Repair Steps

Learn how to maintain high credit scores to avoid the stress associated with low credit scores.
What Do Readers Think of Credit Secrets?
"I was able to get approved for $107K. 90% of all applications were put in within a 24-hour period and approved within about a 2-week period."

Earnest E.
"Before this program, I had scores in the low 500s and no understanding of what that meant or what to do with it. With the help from the credit experts and other amazing members going through the program, I've been able to raise my scores (so close to the 700 club now) and finally stop getting denied for credit."

Alicia B.
"Credit Secrets is the best thing I've ever done for my credit. I followed the advice to increase my scores from the mid-500s to high-600s. Over the years and thanks to the information and their helpful online community, my credit scores hit the 800s earlier this summer. This is hands down the best information available to improve your scores and get the credit you need to live and improve your life."

Steve S.
Explore More Resources
EDUCATION
Credit Repair Books
See the best credit repair books and who they're meant for.
Read More >
TECHNOLOGY
Money-Saving Apps
Save money while you sleep with these five helpful finance apps.
Read More >
CREDIT TIPS
Remove Late Payments
Learn how to remove late payments from your credit report.
Read More >
Start Your Journey to Financial Freedom Now